Create Reports
Nightscout offers some fantastic data-crunching report tools in the drawer menu,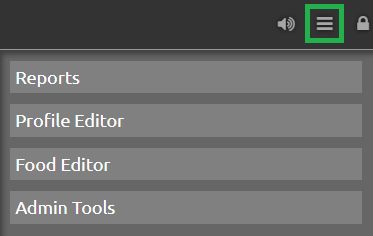 An interesting video on how to use them with Gary Scheiner.
Select Reports to open the reports page.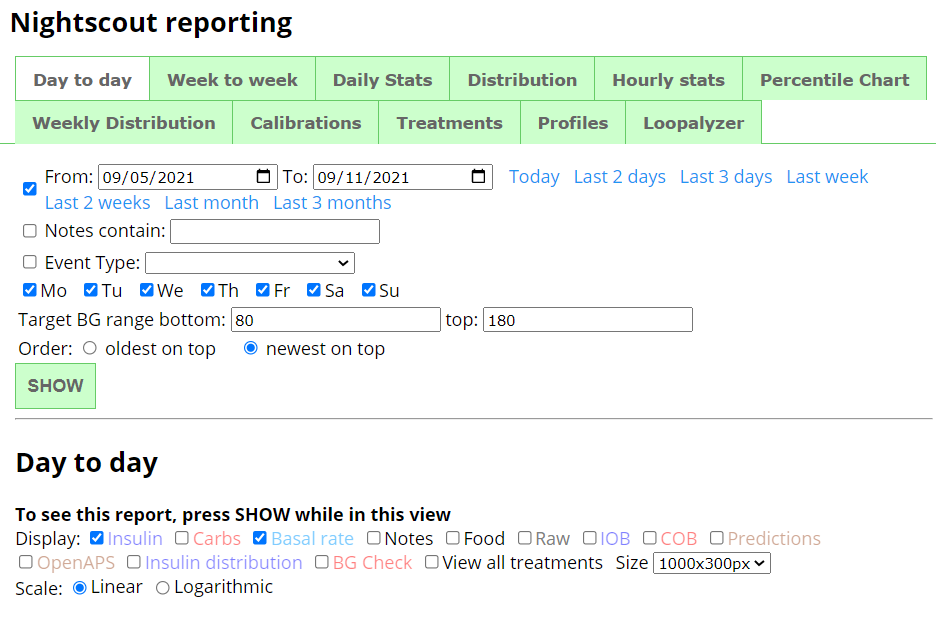 First select the report type you'd like to see (see below for an overview).
Day to day, Week to week, Daily Stats, Distribution, Hourly stats, Percentile Chart, Weekly Distribution, Calibrations, Treatments, Profiles or Loopalyzer
Then select the period for which you want your data analyzed.
Enable the check box and either select From: and To: dates or Today, Last 2 days, Last 3 days, Last week, Last 2 weeks, Last Month, Last 3 months.

You can filter your data using key Notes or Event type (select one in the drop down list).

You can select which week days to use in order to better analyze patterns.
Confirm your Target BT range bottom and top for your TIR and graph range lines.
You can also sort the report from older to newer or newer first.

Click SHOW and wait for data to load and rendering to complete. This might take some time if the period is long.